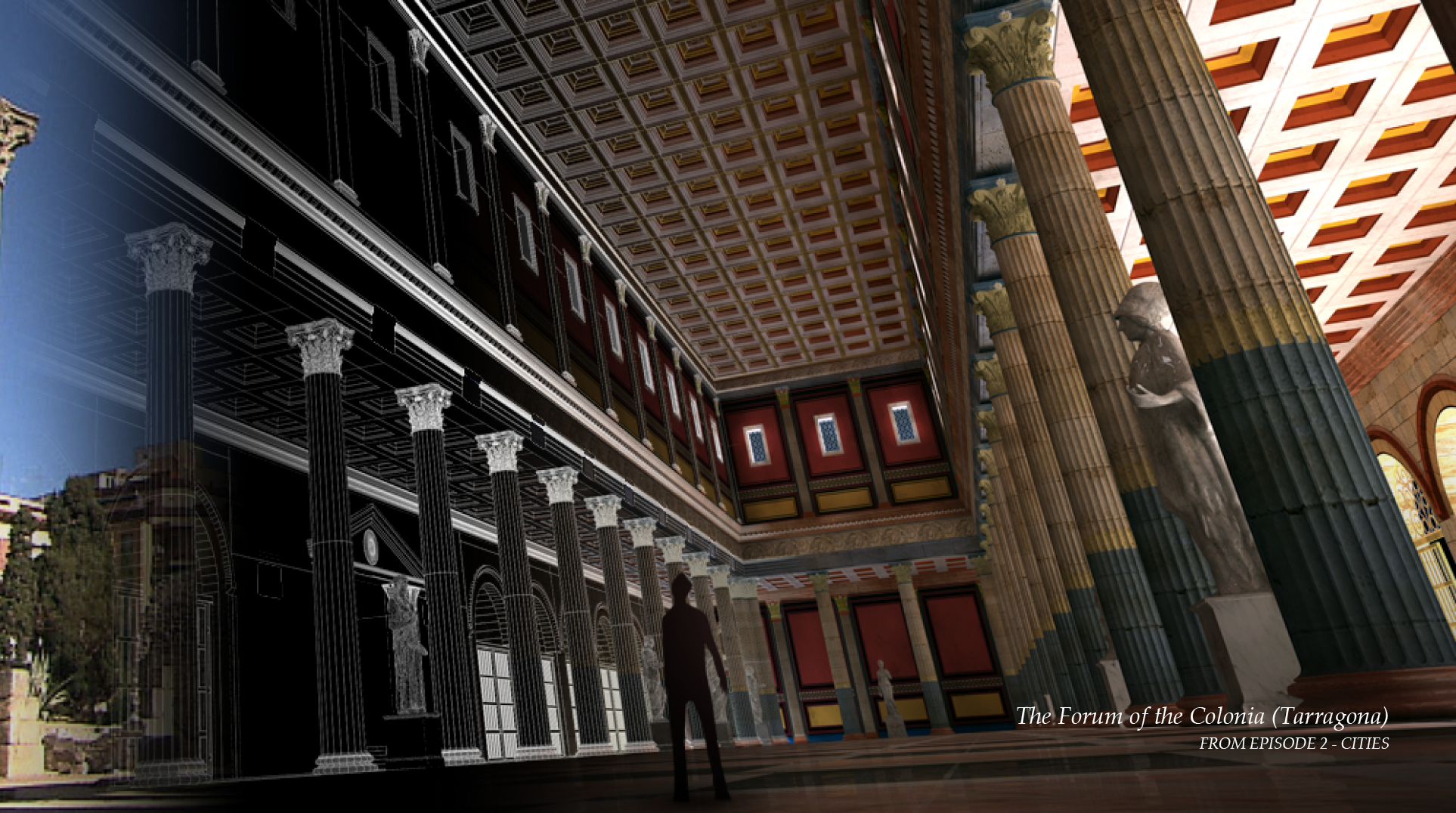 ROMAN ENGINEERING is a transmedia series consisting of eight documentaries for TV, a complementary app for tablets and an interactive website with 360, VR and AR videos. It explains the rich legacy of innovation and invention of the Roman civilization and its role in building the vast Roman Empire.
Aqueducts: Ensuring a vital supply
The Romans were not only aware that water meant power, they also knew that health and well-being depended on it. That is why they were obsessed with finding the purest and most abundant water supplies possible, collecting it from wherever they found it and taking it to where it was needed. This obstinacy, combined with Roman ingenuity, could only give rise to prodigious constructions. These were unique structures, as the challenges of the terrain were different in each circumstance.
This episode travels back in time to the historical moment when the Romans decided where to locate some of the empire's most important cities. It stops at the city of Nîmes, ancient Nemausus, and explains the magnificent challenge that involved building one of the most spectacular water supplies of antiquity.
Cities: The seeds of the empire
Rome was a city that became the seed of an empire. The city itself as a seed of civilization and coexistence was probably the most effective of all the weapons in Romanization arsenal. Its irresistible attraction and ability to convince were greater than any military campaign. What caused the typical citizen of Rome to possess this incredible power?
This episode explains how Rome served as a model for the foundation of all the other cities in the empire.
iPad Demo - Aqueducts
Roman Engineering: Aqueducts is an attractive and elegant application for the iPad that allows its users to see and understand how these audacious engineering projects worked and the techniques the Roman engineers used to build them. This sister application to the documentary series of the same name uses much of the visual and educational material created for this super-production and presents it in a different way, with the aim of offering a complementary package in which the contents are arranged so that they can be consulted interactively.